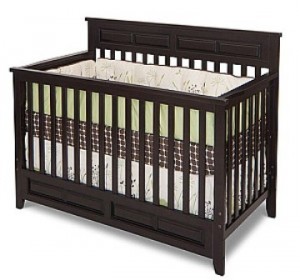 Most often the First Contact HR blog reports on trends, topics and news relating to background screening and other human resource practices for businesses. However, the need to background screen is not only pertinent to companies seeking to screen employees and applicants, but also to individuals and families seeking to hire a responsible person to provide part-time or full-time services such as childcare, elder care or home-cleaning services.
The need to hire responsible childcare providers is on the rise as the economy continues to rebound and parents find themselves once again gainfully employed.  The decision to hire a qualified individual to watch over children while parents and or guardians are absent is one that should not be taken lightly.
The need to screen the individual who will provide childcare to minors is very important and highly recommended. Only two months into the year 2012, and the U.S. has already seen a high number of breaking news stories dealing with unfortunate incidents involving babysitters.
Here are some recent headlines and stories:
Montco Man Charged With Molesting Girl While Advertising Online As Babysitter
After advertising for babysitting jobs, a local man is accused of molesting a child he was supposed to be caring for. We are now learning our reporting is prompting a major online investigation. Read more
Babysitter sentenced to 40 years in prison for toddler's death
A Springfield woman convicted of murdering an 18-month-old boy for whom she was babysitting  was sentenced Tuesday to 40 years in prison. Read more
Babysitter sentenced to 10 years for shaking baby
Washington state woman, who admitted to violently shaking a baby left in her care, received the maximum sentence of 10 years. "She murdered who my child was supposed to be," said the child's mother, Jaime Thompson. Read more
Babysitter pleads not guilty to murder
The 28-year-old Hardin County babysitter who police say beat to death the little girl she was caring for answered to her upgraded charges. Ashley Chapman pled not guilty to murder Tuesday morning. Read more
So what can parents do to protect their children and ensure that those they interview or even find online are trustworthy? Certainly, you can start by hiring a reputable firm to perform a background check on the individual.
Here are some things to keep in mind when performing a babysitter background check:
You'll need to get written permission from the applicant prior to performing a background check
To obtain the most relevant job-related information such as motor vehicle records and sex offender registry information, you will need to obtain information such as previous addresses the applicant lived, a social security number, and birth date.
Ask prospective babysitters to provide references from previous employers (not friends and family).
Ask question about work ethic, previous employment responsibility, etc.
Determine the type of background check you will perform. Background checks can range from a simple social security trace to a full package, thoroughly investigating the individual's history. Contact a background screening firm such as First Contact HR to either perform the check, or advise you on what background screening plan you should put together.
With sites like Sittercity.com and Care.com, it's impossible to know the full history of an individual you find online – even after the interview process. Let a background screening and human resource consulting firm help you be certain that you've hired the right person to childcare to precious members of your family.