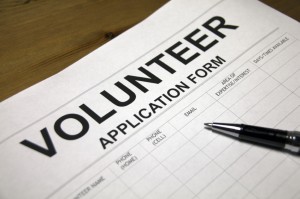 This year has seen a fair amount of change around background screening laws for schools in Pennsylvania with the introduction of ACT 153. According to the legislation that took effect in January, everyone whose work could involve contact withchildren has to undergo a background screening clearance. This goes for anyone working in, or for, schools – including volunteers. While on the surface this is legislation is on target with better protecting the children within the state, it adds a huge financial burden on institutions and individuals.
Since the law was passed last October, there have been concerns raised with legislators about cost to volunteers. Many believe the cost is prohibitive, unfair and potentially deter people from volunteering. For these reasons, Governor Tom Wolf announced two weeks ago that changes to the law would be made to ease the burden on people looking to volunteer at schools. According to Wolf, starting on July 25th 2015, the fees for the child abuse history clearance and the statewide criminal background check will be waived for volunteers who work with children.
Additionally, the Department of Human Services and PA state police will be reducing the cost of child abuse clearances and criminal background checks by 20% for all other applicants (down to $8 from $10). The aim with these changes is to ease the cost burden on those who are now required to have these screens done every 36 months.
Gov. Wolf stated in the news release last Wednesday, "My action today could not have been accomplished without the hard work of the General Assembly, who has participated in an ongoing bipartisan working group with the Administration in an effort to develop needed clarifications to the Child Protective Services Law … Through that process, the General Assembly expressed concerns of many members about the cost of background clearances, particularly for volunteers. I share those concerns, and that is why I am excited to announce these actions today."
The new policy does not affect the cost of FBI background checks required for people who haven't lived in the state continuously for 10 years and work with children. The full cost of $25.75 for the federal checks will still apply to volunteers and employees alike.
For more information about clearances required under the Child Protective Service Law, head to www.keepskidssafe.pa.gov. For more information about PA Act 153, you can read about it on our blog.