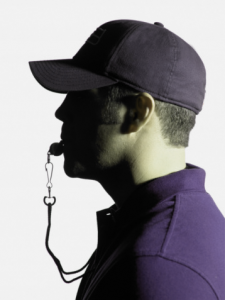 In light of the events that have unfolded at Penn State and Syracuse Universities, it is important to recognize the unfortunate events that occurred, but also shed light on how the scandals happened. The incident has shocked the country – Penn State University's former football coach, Jerry Sandusky is being charged with 40 counts of sexual abuse towards minors and the university's revered football coach, Joe Paterno was fired.
Sandusky is the pinpoint in a wide-ranging investigation that involves eight boys over a 15-year period. Similarly, Syracuse University authorities allegedly ignored sex abuse allegations in 2002 against basketball coach Bernie Fine. A former ball boy for Syracuse University, Bobby Davis, and his girlfriend at the time, claim to have gone to university police back in 2002 with child-molestation allegations. The two have decided to come forward again in response to the media spectacle at Penn State – this time, hoping they will be heard.
The allegations facing administrators at both universities are cause for any parent or school to worry especially when the trust and care of minors are involved. The reaction to these two events by parents is overwhelming – many are questioning the hiring process for the administrators, teachers, coaches and the like who spend time with children. The incidents that have occurred also highlight the lack of background checks performed on individuals who work closely with children.
In one case, a group of parents whose children participate in Baltimore County Department of Recreation and Parks programs are demanding the adoption of background checks for all coaches and volunteers (Read more). In another recent case, Hollywood casting assistant, Jason James Murphy has caused anxiety amongst the parents of child actors who worked under Murphy. Murphy is a convicted child molester who served five years in prison for kidnapping and molesting an 8 year old boy. Parents of child actors are especially concerned since the casting process is typically a time where a child would be unsupervised by a parent or guardian (Read more).
Had background checks including federal court criminal records searches, statewide criminal records searches and criminal history reports, been performed some of these events could have been avoided. It is important to question whether or not background checks are performed amongst those our society trusts with minors to help eliminate the chances of pedophiles and predators preying on children.