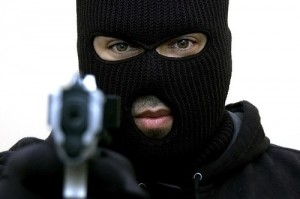 According to the Department of Homeland Security, the current best practice in the event of an active threat at work is RUN, HIDE, FIGHT.  When preventative measures fail to thwart a violent situation on the job, the following guidelines could prove critical to getting yourself, and your staff, out alive.
RUN – If you can get out, get out! Assist others along the way, but do so only if it does not put you in further danger.  Leave your stuff behind (unless it is immediately available) and go to your EMERGENCY ACTION PLAN's evacuation route or designated exit.  Once you are clear from danger, prevent others from walking into the danger, and then call 911.  Your EMERGENCY ACTION PLAN should contain rally points (safe locations) where you and your staff can meet should an incident take place. This allows you to take an inventory of your staff and ensure everyone is accounted for.
HIDE – If you cannot run, then hide.  Find a location where you're not likely to be found and silence your phone.  If you are able to call 911 during this time, do so.  Even if you cannot speak to the operator, simply calling and leaving the call active will alert authorities to your approximate location.  Stay calm and quiet.  If you are able to lock yourself in an office or other secure area, do so.  Do not open the door for anyone except the authorities.  It is important to stay away from interior windows as well.  During safety drills at schools, police advise students and teachers to stay out of sight of those interior windows which look into classrooms.  The same holds true for workplaces. If a threat sees people through a window, he will see potential victims, and the violence may escalate.  Understanding the difference between cover and concealment is also critical.  Concealment means hiding and staying out of sight.  Cover means placing a barricade between yourself and the danger (like bullets, for example).  Situational awareness is important in understanding what objects may prove useful barriers, and what will do nothing to protect you from injury. And finally, when you are hiding, prepare for the worst – which means – be ready to fight.
FIGHT – If you are confronted with a situation where you may wind up seriously injured or killed, you should fight.  The goal here is to physically harm the threat.  Law enforcement recommends aiming for "soft spots"; groin, face, eyes, etc, and using improvised weapons; chairs, box cutters, letter openers, and anything else that would hurt the person or slow them down.  If you are carrying a gun, exercise caution when deciding whether to use it.  You don't want the intruder to get his hands on it, you don't want to inadvertently shoot an innocent bystander, and you don't want the police to mistake you for a threat when they arrive.  If you are able to harm and incapacitate the intruder, first ensure you're safe, and then call 911.  Speak clearly and calmly, and provide the location of the incident, and location and description of the intruder.  You may also want to provide information about victims or injuries.
Two considerations in handling the aftermath of workplace violence:
When the first responders arrive, they may very well ignore the injured.  Their first priority is assuring the intruder is neutralized.  Rest assured, EMS and other medical care will arrive and assist those who are hurt.  Try to stay out of the first responders' way, and if they approach you for information, be prepared to help them; and
Your place of business will be considered a crime scene.  Depending on the severity of the incident, this may last for a day, weeks, or even months.  Keep this in mind when creating your company's EMERGENCY ACTION PLAN.  You may want to have contingencies in place for alternate work locations.  Instruct your staff to never try to return to the scene to retrieve belongings without asking the authorities first.  They will probably require an escort, or may be barred from entry altogether.
Remember that workplace violence can happen to any company at any time.  According to a study conducted by the FBI[1], between 2000 and 2013, 40 out of 50 states experienced an active shooter incident.  There were 160 active shooter incidents in this country during that same 14 year time frame.  In 16 of those incidents, the violence occurred at more than one location.  An average of 11.4 Active Shooter incidents occur annually (Sandy Hook Elementary is one terrifying example of this).  These incidents are on the rise; the first 6.4 incidents during the FBI's study happened in the first 7 years, while 16.4 occurred during the last 7 years.The first shot or instance of aggression is almost always directed at the perpetrator's spouse or other family member, and 60% of violent incidents are over before the police even arrive on the scene.
While these numbers are startling and scary, there are ways to prevent, prepare, and take action if your place of business is a victim of workplace violence.
First Contact HR is a full-service background screening company that provides pre-employment background checks, employee background checks, drug screening, education and employment verifications, and many other services that may assist in keeping your workplace safe.  For more information, please call our office at 267-419-1390, or visit our website at www.firstcontacthr.com.
---
[1]https://www.fbi.gov/about-us/office-of-partner-engagement/active-shooter-incidents/a-study-of-active-shooter-incidents-in-the-u.s.-2000-2013