On April 26, 2012 a vice dean of the University of Pennsylvania School of Education resigned after questions of his academic background arose. Doug Lynch, a trusted faculty member at the University of Pennsylvania, claims that he has a doctorate. His resume states that he earned his doctorate from Columbia University in 2007, yet Columbia said that he has not yet earned his Ph.D. Additionally, on the Fels institute of Government webpage, Lynch was listed as "Dr. Lynch."
Prior to quietly resigning following an investigation by the University of Pennsylvania into the authenticity of his claimed doctoral degree, the Philadelphia Inquirer published an article about Lynch being placed on leave. Read more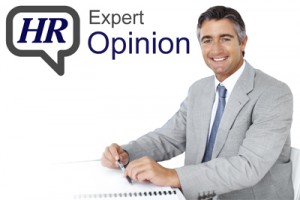 HR Professional Opinion
Fabricating facts and figures on a resume is fraud – and while it is not necessarily a crime, it is certainly a "misdemeanor offense" in the working world. Resume fabrication commonly includes lying about receiving a degree or certification, exaggerating numbers like GPA and dates worked on a particular project or job, inflating titles, providing a fake address, etc.
Those who get caught not only tarnish their reputation, but bad press is directed towards the organization that hired the individual guilty of fraud. Basically, resume fraud doesn't look good for anyone, hence the importance of conducting education verifications in a pre-employment background check.
This is not the first time we've seen organizations in the limelight for hiring employees with fabricated backgrounds. Remember these?
Ronald Zarrella, Bausch & Lomb chief executive officer claimed to have graduated from New York University's Stern School of Business. He actually only attended the MBA program from 1972-1976, yet never graduated.
George O'Leary, ex-Notre Dame football coach resigned five days after being hired after admitting to resume fraud. He claimed that he received his master's degree in education from New York University, yet he never received that degree. He also lied about playing college football for the University of New Hampshire. This was also inaccurate.
Dave Edmondson, chief executive of RadioShack claimed to have received degrees in theology and psychology from Pacific Coast Baptist College in California. As it turns out, Edmondson only completed two semesters and that psychology wasn't even a degree that was offered by the college.