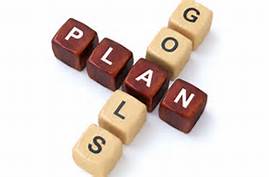 Recent news of the United States Supreme Court's Affirmative Action ruling sheds light on the importance of having an Affirmative Action Plan which adheres to the legal requirements set forth over 5 decades ago.  In a 5-3 decision, the Court upheld a race-based affirmative action policy of the University of Texas at Austin.  Abigail Fisher, a Caucasian woman, sued the school over what she deemed to be racial discrimination after she was denied admissions to the school in 2008.
The University's admissions protocol consists of a two-pronged approach: 75% of the student body is filled with public high school students who finish in the top 10% of their graduating class, while the remaining 25% of seats are filled based on a number of factors, one of which is race. This Top Ten Rule is known as a "holistic" approach to admissions decisions.  Their policy is meant to increase black and Hispanic admissions at the University, which historically were lacking.
Based on her academics, Abigail Fisher did not qualify for admissions under the 10% rule, making it necessary for her to compete for the limited number of enrollment slots remaining.  Ultimately, she was not accepted into the University.
What is the Goal of Affirmative Action?
Although Affirmative Action in the area of education, which is aimed at student enrollment, differs from employment-related Affirmative Action, aimed at hiring and employment practices, the intent of both is the same: to ensure certain protected classes receive an equal opportunity for consideration in education and employment and, in the case of employment, an equal chance to advance in the organization.
Who Needs a Written Affirmative Action Plan?
Government contractors and subcontractors with at least 50 employees, and a government contract of $50,000 or more, are required to have a written plan that is updated annually. The applicable laws cover minorities and women,[1] veterans[2] and people with disabilities.[3] Additionally, a financial institution that is a Federal Deposit Insurance Corporation (FDIC) must comply with Affirmative Action laws.[4]
Who Enforces Affirmative Action Regulations?
The United States Department of Labor's Office of Federal Contract Compliance Programs (OFCCP) oversees and enforces the obligations of affirmative action and equal opportunity programs required for those organizations doing business with the federal government.  The OFCCP has the power to conduct audits on organizations required to have an Affirmative Action Plan in place, obtain Conciliation Agreements from those in violation of regulatory requirements, and recommend enforcement action(s) to the Solicitor of Labor. Penalties for non-compliance may include monetary penalties, including back wages to applicants negatively impacted, and/or debarment.  Companies who are debarred lose the right to hold federal government contracts in the future.
How First Contact HR Can Keep Your Organization Compliant?
Our Affirmative Action specialists can create a custom Plan for your organization that meets all the necessary legal requirements.  We can update your Plan annually and accomplish all of these goals while offering a competitive price and accessibility to our Affirmative Action Team for any questions or support needs.  Please contact us today to get started!
---
[1] Executive Order 11246 on Nondiscrimination under Federal Contracts, Subpart B, Sec. 202(1)
[2] Vietnam Era Veterans' Readjustment Assistance Act of 1974, as amended.
[3] Section 503 of the Rehabilitation Act of 1973, as amended.
[4] 41 CFR 60-1.3; 41 CFR 60-250.2; 60-300.2; 60-741.2