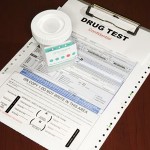 Quest Diagnostics has recently released a new report on work-related drug testing and the associated trends. The comprehensive report details comparisons between 2011 and the first half of 2012 (January to June) and reveals some striking facts about the state of drug use in a sample of job seekers. The data they collected comes from more than 3.4 million drug tests handled in 2012. Below are the three most significant trends gleaned from the report.
1. Rise in Workplace Substance Abuse
Quest Diagnostics has found that in the first six months of 2012 alone, positive results on drug testing has increased by 5.7% compared to all tests conducted in the previous year. Dr. Barry Sample, Director of Science and Technology at Quest Diagnostic Employer Solutions says "The uptick in U.S. general workforce pre-employment data suggests that employers should be mindful of illicit drug use among prospective employees," adding, "These findings align with recent news reports citing some employers facing increasing drug positives when recruiting new workers."
2. Higher Detection Rates When Using Oral Fluid Testing
There is an increasing gap between urine and oral fluid positivity rates. While looking at cannabis detection specifically – the oral fluid test shows 70% more positive test results. The reasoning behind the widening gap between the two tests isn't necessarily accuracy (although oral tests have improved over time) but that it is much more difficult to "cheat" on the oral test than it is on the urine test because it is done in the presence of the drug test administer. Another reason is that oral fluid tests have the tendency to detect more drug occurrences. Online, there is a wealth of "cheating how-to's" to help applicants deceive the urine test. Some believe the private time a donor is given to deliver the urine sample is enough time for the donor to alter or substitute their sample.
3. Marijuana and Amphetamines Among Highest Abused Substances
Amphetamines and cannabis continue along an upward trend in detection rates. Cannabis has seen a 15.7% increase in detection from 2011 to 2012 in pre-employment screens and up 12.1% for random drug testing in companies. Similarly, amphetamine usage has increased by 11.7% in the US general workforce.
The increase in positive results is not an ideal situation for most businesses in need of new hires, but the recognition of the trends is something to keep an eye on. This latest report from Quest Diagnostics helps to show just how important pre-employment drug screening can be in this day and age. Employers who do not perform any type of drug test on applicants increase their liability of unfortunate workplace circumstances.  Employers can keep current employees and the business safe by appropriately vetting all potential job candidates.